Cleaning areas to better ensure decrease risk of fire hazards
Each year, more than 300,000 house fires take place in homes across the US, most of which are preventable. When a fire strikes, it can cause immense damage to the structure of the home or business as well as the belongings inside. While fire hazards are lurking around your home or office in unsuspecting places, knowing how and where to clean to keep these at bay helps reduce your chance of experiencing a house fire and the damage that comes goes hand in hand. Here are a few tips.
Knowing Where to Clean
Within the home, there are several places where fires can start, including clothes dryers, the fireplace, or near hot surfaces like a furnace or stove. Dryers are the most commonly overlooked fire safety issue, as the lint builds up in the vent and ultimately backs up the appliance. Dirty fireplaces can lead to a chimney fire if creosote, the brown gummy substance that builds up over time, is properly cleaned from time to time.
Having too much clutter around the stove or near a heating source can also lead to an unfortunate house fire.
In an office setting, fire hazards may be harder to notice, but they can come in the form of an untidy desk or enclosed workspace, collections of dust, or packed to the brim storage spaces. Having stacks of paper near a hot computer or other electronic device can lead to a fire at work. Dust may seem innocent, but as it collects over time, a single spark from a floor heater or electrical socket can cause it to ignite, and quickly. Jam-packed storage spaces are fire hazards, too, as sprinkler systems may be unable to do their job should a flame ignite.
Calling in Experts
Cleaning these hazardous spaces often requires the help of an expert. Maid Perfect, a local company offering office cleaning in Alexandria, Virginia and surrounding areas, recognizes the areas that need special attention. In addition to keeping an office clean and disinfected, its team focuses on reducing fire hazards through professional cleaning services.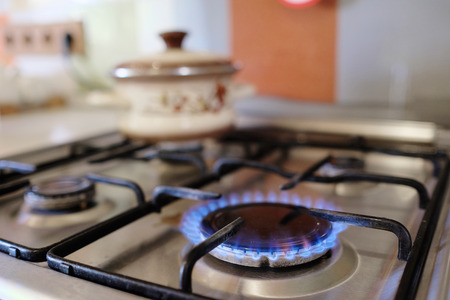 Should a fire take place, REDS has what it takes to provide expert fire damage restoration from start to finish. They work with the insurance company to help customers get the assistance they need, and the REDS completeness guarantee means a full cleaning and restoration of the structures and belongings impacted by the fire and smoke.
Taking small steps to ensure hazards are kept to a minimum at home or in the office makes all the difference in preventing a damaging fire. Focus your attention on cleaning areas where fires are prone to start, like dryer vents, kitchens, and near heating sources at home, and work to maintain a tidy workspace on the job. When you need help in keeping up with office cleaning in Annapolis, Maryland or the surrounding area, or you have experienced fire damage in Reno and need restoration help, get in touch with the right experts today.