First Clean is Always Free
Any commercial property that is customer-facing requires daily upkeep to ensure common areas, entrances, lobbies, restrooms, reception areas and outside facility grounds are in their best condition during working hours. It is especially important to keep the level of cleanliness maintained when foot traffic in a brick and mortar location is relatively high throughout the day.
Customers feel more confident doing business with a company that takes a great deal of pride in the overall look of its facility and grounds. Employees also feel a greater sense of pride walking into their place of work when the environment is clean and inviting.
Maid Perfect offers top quality porter services to companies of all sizes and in a myriad of industries to ensure valuable time of employees or business owners is not wasted on keeping facilities kept clean and free from trash, debris and clutter.
We strive to design a day porter service that suits each of these specific needs to ensure your business is looking its best at all times.
Sweeping facility grounds, both inside and outside

Picking up debris and trash on sidewalks, lobbies or entryways, in restrooms and parking structures

Removal of trash and recycling within the facility as well as in common areas located outside a building

Cleaning, stocking and sanitizing of restrooms, breakrooms and kitchens

Dusting common areas, reception areas and conference rooms

Window washing and glass door cleaning in entrances, lobbies and conference rooms

Emptying, cleaning and relining trash bins and recycling receptacles

Organizing, dusting and cleaning magazine and newspaper stands
Your Time is Valuable, Let Us Do the Cleaning
For more information about our day porter service in Maryland or DC, contact us today for a free consultation. Remember, your first clean is always on us!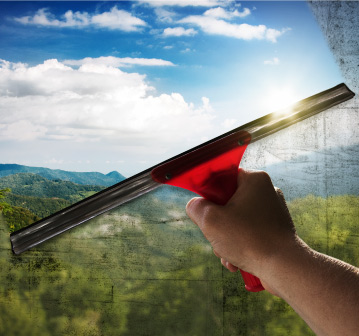 Tailored to You
At Maid Perfect, we understand that each facility may have different needs when it comes to porter service. Some businesses may require a porter to be on site from the time the business opens to the time it closes, while others may only need a porter for a short period of time in the middle of the day.
These considerations are dependent on certain factors of your business operations, including the amount of foot traffic in and out of your facility as well as the size of outside grounds including sidewalks, parking lots and parking structures.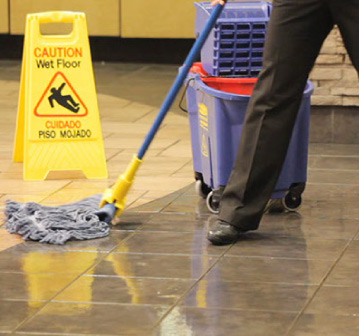 Customized Porter Services
The purpose of hiring a day porter service for your business facility is to ensure the daily upkeep of outside and inside facility grounds is handled without question. It allows your business to focus on what it does best.
Day porter services can assist with the constant task of keeping your company looking its best.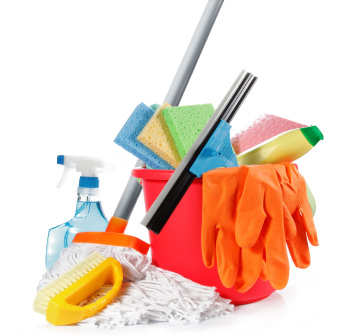 The Maid Perfect Difference
Our day porter service is provided through a team of highly trained and expertly qualified cleaning professionals who take pride in completing service to perfection every day. Each of our day porter staff members are uniformed to keep the look and feel of your business as professional as possible. Additionally, our day porters utilize the best green cleaning products and materials to complete service, and have a strong commitment to getting the job done right, and done perfectly.