Floor Buffing and Polishing
With any business that is customer-facing, first impressions can make or break potentially profitable relationships. When a prospective customer feels as though a business does not take pride in the way it looks to the public and its visitors, sales can be lost and long-term relationships can be broken.
To ensure your customers and prospects have a warm and inviting experience each time they step foot in your office or facility, it is necessary to keep floors looking their best at all times.
At Maid Perfect, we offer floor polishing and floor buffing services that highlight your company's attention to detail, level of professionalism and commitment to your customers' overall experience.
What is a Floor Buffing and Polishing Service?
Most companies do not have the dedicated manpower or expertise to attend to flooring on a regular basis. That's where Maid Perfect comes in to help keep your business looking its best.
Floor buffing service and floor polishing service is performed on hardwood or linoleum surfaces to restore the original look and shine of the flooring.
Over time, dirt, debris and foot traffic diminish the glow of hardwood and linoleum floors, making an office space, retail space or reception area look worn down and dingy. Floor buffing helps remove the dirt and debris that accumulates over time, as well as old wax that may no longer be doing its intended job.
After the floor buffing service is complete, floor polishing can be performed to restore shine and reduce the visibility of scratches or dings in the hardwood or linoleum. For flooring that has minimal damage but needs a refresh, floor buffing and floor polishing service offered by Maid Perfect is a cost effective, professional choice.
Your Time is Valuable, Let Us Do the Cleaning
If your business needs a freshening up of your hardwood or linoleum floors in common areas, reception spaces, private offices or entryways, contact the Maid Perfect floor buffing and polishing team today for a free consultation.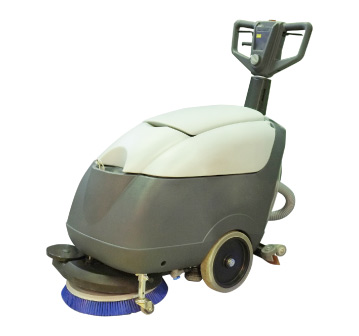 Floor Maintenance Plan
When designing a floor buffing and polishing plan for your specific business, we talk through each of these considerations prior to beginning a job. We take great care to ensure the appropriate buffing pad and polish type is used to restore your flooring to its original beauty, and we only utilize top of the line green cleaning products and materials to get the job done.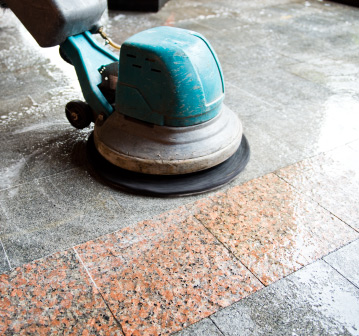 Maid Perfect Difference
At Maid Perfect, we fully realize how important shiny, clean, scratch-free hardwood and linoleum floors are to the overall look of an office space or business facility.
We take pride in restoring hardwoods and linoleum surfaces through our expert floor buffing and polishing services performed by our highly trained, dedicated staff.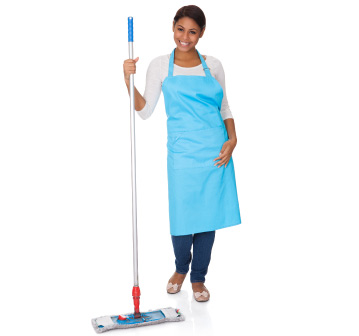 Expert Floor Buffing Service
Our expert floor buffing service team is well equipped to perform the right service at the right time, and they are dedicated to explaining the process every step of the way.