According to a recent report conducted by Zillow, the total cost of tenant turnover amounts to slightly more than $4,000 on average per unit. That may seem extreme, but the breakdown in numbers paints an undeniable picture; administrative expenses, maintenance worker salaries, repair supplies and marketing costs all add up to make tenant turnover one of the costliest aspects of owning a rental property.
Tenant turnover more often than not results in a rental property sitting unrented for days at a time, leading to lost rent income and added costs for property owners. To help remedy the high costs associated with apartment turnover, property managers often rely on the speed and expertise of rental property cleaning services to assist with move out cleaning.
Benefits of Apartment Move Out Cleaning
While there are numerous benefits to rental property cleaning, we have compiled the top four move-out cleaning benefits for property managers and property owners.
1. Cost savings– Arguably the most prominent move-out cleaning benefit is the reduction in total cost associated with apartment turnover. When professional rental property cleaning services are employed, property managers have an opportunity to save on the total expenses related to tenant turnover. Lost rental income while the property sits uncleansed (and unrented) until a staff member, maintenance worker or owner has the time to complete move-out cleaning represents a substantial bottom line hit to the rental owner. Similarly, marketing costs, administrative and maintenance salaries and cleaning supplies all add up against the profits of a rental unit. Apartment turnover cleaning services help reduce the sum of these expenses by speeding up the process through outsourcing.
2. Professional cleaning and reliable work– Regardless of how loyal a tenant has been throughout his or her lease, move-out cleaning is hardly a priority once a lease terminates. Utilizing the services of rental property cleaning professionals ensures that each unit receives the highest quality cleaning in all areas, including the kitchen, bathrooms, bedrooms, study, closets, appliances, and outdoor areas.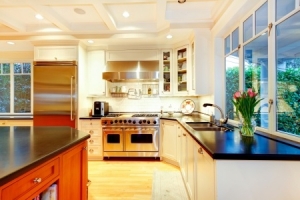 3. Speedy turnover– Rental property cleaning also speeds the turnaround time from one tenant to the next. An apartment move in cleaning service can come in as soon as the tenant has vacated and begin the process of restoring a property back to pristine living condition. Because apartment turnover cleaning service professionals are solely focused on the unit to be cleaned, turnover time is far quicker than a maintenance worker or staff member whose attention may be needed elsewhere. The speedy turnover directly correlates to additional days a property or unit is occupied, resulting in greater profits for the property owner.
4. Tenant retention– Rental property cleaning services also lead to tenant retention over time. If maintenance workers and office staff are focused on move out cleaning tasks, their attention is diverted from assisting current tenants with everyday needs. Allowing a rental property cleaning service to take on the task of move in and move out cleaning frees up other property employees to remain focused on the concerns of paying tenants, which can lead to more loyal renters.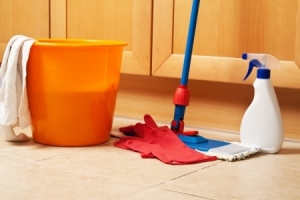 Rental Property Cleaning Service
If you are concerned about the amount of time, effort and money spent on tenant turnover, rental property cleaning services may be the answer. A stark reduction in turnover costs and the time a unit goes unrented can have a drastic, positive impact on a rental property's profits. Additionally, knowing that the work will be completed by cleaning professionals who know what it takes to return a rental property to move-in ready condition adds peace of mind with every unit cleaned. Apartment turnover cleaning also leads to tenant satisfaction and retention when outsourced to a professional team of move out cleaners. Let us help you achieve a more efficient and speedy tenant turnover experience today!