Within the United States alone, there are more than 28 million small businesses in operation that together employ more than half the working class. Companies with fewer than 500 employees are often referred to as the backbone of the economy, and rightfully so. They provide new job opportunities each year, more so than large corporations, and they lay the groundwork for sustainability and growth within the communities they serve.
Two such businesses, Maid Perfect which offers office cleaning in Maryland and Washington D.C., and REDS which provides water and fire damage restoration in Reno, are prime examples of how big an impact small businesses have on their local communities.
Supporting small companies like Maid Perfect and REDS gives consumers the opportunity to take a more active role in the cities where they live.
Here's how reinvesting in the viability of your neighborhood by using local small business benefits you and bolsters your local economy.
Understanding the Needs of the Community
Choosing a local business over a larger, national company guarantees you as the consumer are working with a company that understands the unique needs of the community. For example, the team at Maid Perfect recognizes how the climate in D.C. and Maryland influences the cleaning needs of its customers' commercial properties, along with the attention to detail needed to keep businesses looking their best. Similarly, local businesses like REDS are keenly aware of the problems that affect community residents – issues a larger corporation cannot easily or accurately address. Choosing a local small business ensures you as the consumer are receiving the best service, specific to where you live.
Local Economic Impacts
Working with a small local business also has an impact on your community's economic state. Companies that have solid roots in the community like Maid Perfect and REDS hire locally, instead of leaning on subcontractors or temporary workers, providing long-term job opportunities and ultimately reinvestment back into the cities they serve. REDS, as a provider of water damage restoration in Reno, always partners with local companies when performing work for their customers. Having strong business relationships with other small businesses in the community creates value by keeping growth within the local environment.
By working with a small business on a local level, consumers inadvertently support the local housing market, employment rates, and overall health of the city!
Giving Back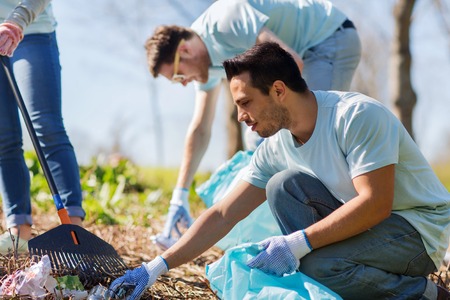 Working with a local business that understands the unique needs of the community and is committed to keeping growth within the city gives small companies the opportunity to give back as well. Maid Perfect provides cleaning services to a pregnancy center in Maryland at no charge, as it recognizes the impact this has on the community as a whole. A large corporation isn't often able to provide a similar service because of its size and the red tape involved in getting the job done. REDS understands the importance of staying small to help improve the lives of community members as well, committing to its mantra of "Small enough to care and big enough to get the job done right." Both small businesses depend on their customers' feedback to help drive business forward, unlike big companies that are more focused on the bottom line.
Supporting local business is one of the simplest things you can do to keep your community thriving.
Whether it is the expert cleaning services of a D.C./Maryland-based business or a local Reno restoration company, choosing a small business that works in and on the community creates an environment of growth and sustainability throughout the area.